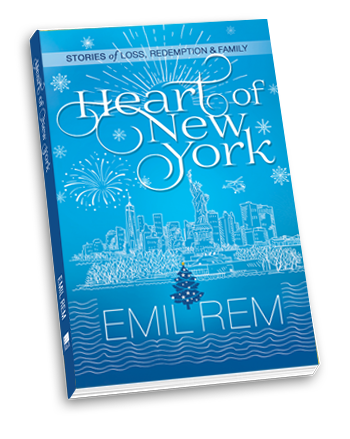 A bleak, midwinter family stay in New York City reveals the many powerful currents of intergenerational strife. Instead of taking their usual winter trip to the sunny Bahamas, Rem and his family find themselves traipsing the sky-scrapered streets of New York, waging their own war against the scalding wind chapping their faces as they stare down at the pavement to avoid black ice. With wry, sharp-eyed humor, this collection of brilliantly interwoven short stories shows how ghosts from the past—in Rem's case, a toxic mother, years in foster care, bankruptcy, and the immigrant experience—leave an indelible imprint on the future.
"Rem's gimlet-eyed raconteur spirit is irrepressible. And the balance of the volume's antic, detailed escapades in New York reads like the most inviting kind of travelog. An outsiders-in–New York story with plenty of chuckles and a lot of heart."
—Kirkus Reviews
"A rueful comic touch blends with deeply personal passages that lay bare Rem's heart and history. From work experiences to tax issues to clear-eyed portraiture of family, Rem shares his story with a friend's easy intimacy but a writer's realized vision. A light-hearted but incisive memoir of family, loss, and finding a place to belong."
—BookLife (Publisher's Weekly)
Analects
an·a·lects
/ˈanlˌek(t)s/
noun
a collection of short literary or philosophical extracts.
Not all ideas fit neatly into the pages of a book. When I see, hear or read something that moves me – a news story, a snippet of conversation, a musical phrase, a storyline or cityscape – I capture the thoughts it provokes by jotting them down.  From art and sports – whether Wimbledon or the World Cup – to politics, love and war, all topics have the potential to spark my imagination.
You can read these in my collection of Analects, inspired by the essays of Christopther Hitchens.