A bleak, midwinter family stay in New York City reveals the many powerful currents of intergenerational strife. Instead of taking their usual winter trip to the sunny Bahamas, Rem and his family find themselves traipsing down the sky-scrapered streets of New York, waging a private war against the scalding wind chapping their faces—and one another. With wry, sharp-eyed humor, this collection of brilliantly interwoven short stories shows how ghosts from the past—in Rem's case, a toxic mother, years in foster care, near bankruptcy, and the immigrant experience—leave an indelible imprint on the future.
"Rem's gimlet-eyed raconteur spirit is irrepressible. And the balance of the volume's antic, detailed escapades in New York reads like the most inviting kind of travelog. An outsiders-in–New York story with plenty of chuckles and a lot of heart."
"A rueful comic touch blends with deeply personal passages that lay bare Rem's heart and history. From work experiences to tax issues to clear-eyed portraiture of family, Rem shares his story with a friend's easy intimacy but a writer's realized vision. A light-hearted but incisive memoir of family, loss, and finding a place to belong."
BookLife (Publisher's Weekly)
This series of beautifully written, heartfelt, and uniquely insightful stories take readers from England to Africa, from Canada to Cypress, through the author's skillful storytelling lens. Each seemingly lightheaded adventure provides a vivid backdrop for reflection on a bittersweet childhood split between Tanzania and foster care in England—and leaves readers to ponder the fine line between life's smallest moments, and destiny.
In a refreshing touch, each chapter is illustrated and appended with an Author's Note that brings an additional layer of backstory and discovery to each chapter.
"An evocative novel about the appeal of staying on the move."
"Rem's writing is playful and sensual…. Fans of travel stories will find Rem an engaging storyteller full of appealing reminiscences, and will learn something about everyday experience and lifelong learning as an immersed visitor through multiple cultures."
BookLife (Publisher's Weekly)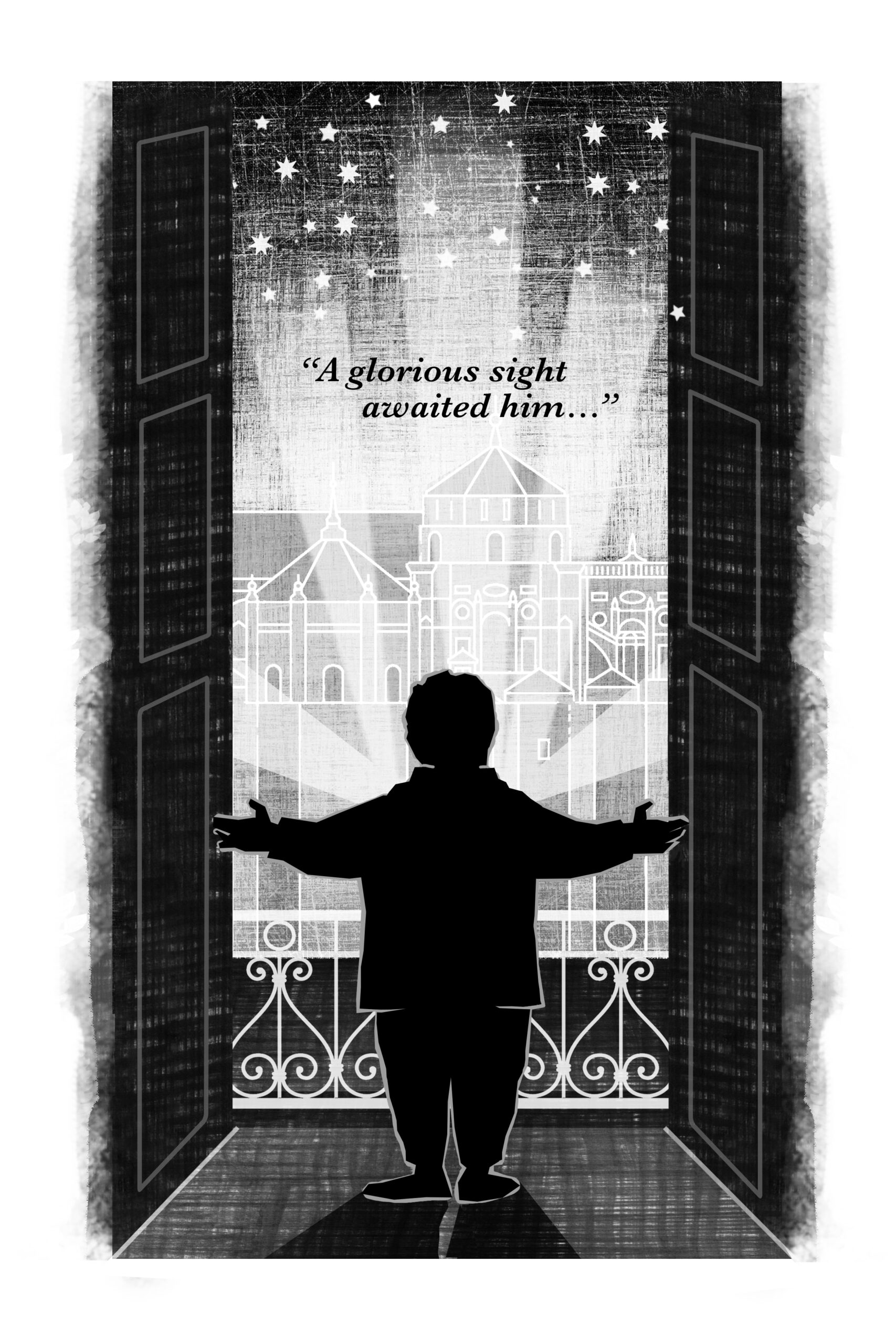 The small white stuccoed bungalow could have been transplanted from the very English council estate where he was brought up, but there was no mistaking the two. Behind the bungalow loomed the Rock of Gibraltar, rising through the mist like a colossus, blotting out the hazy early morning sunshine. The building was no humble dwelling but, according to their taxi driver, was the border checkpoint into Spain. 
There was no activity. Not a soul in sight. The entrance door was shut. He knocked and waited. No answer. He knocked again…
We would love to send you the complete chapter from our upcoming book The Vanished Gardens of Cordova—sign up and I will send you the chapter entitled Cathedral in the Dark along with its beautiful illustrations.
Analects
an·a·lects

/ anl ek(t)s/
noun
a collection of short literary or philosophical extracts.
Not all ideas fit neatly into the pages of a book. When I see, hear or read something that moves me—a news story, a snippet of conversation, a musical phrase, a storyline or cityscape—I capture the thoughts it provokes by jotting them down. From art and sports—whether Wimbledon or the World Cup—to politics, love and war, all topics have the potential to spark my imagination.
You can read these in my collection of Analects, inspired by the essays of Christopther Hitchens.